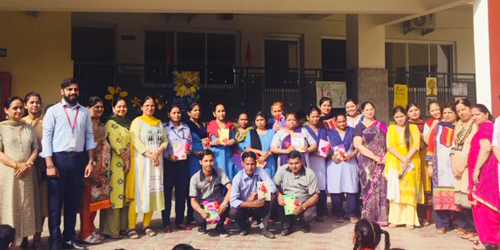 Labour Day – 2019
The International Workers' Day, also called as Labour Day, was celebrated in the school premises with full zeal. The function started with a Special Assembly. The students of class VII presented an act to show the contribution of labours and the significance of the day in the present time.
After the act by students, Respected H.M. Mrs. Sushma Manchanda, congratulated the workers and thanked them for their selfless services by presenting them cards and hand-made flowers made by students.
In her address, she acknowledged the contributions of the work force of the school, and lauded their ceaseless efforts for the welfare of the students. Rejuvenated and remain positive and vibrant.