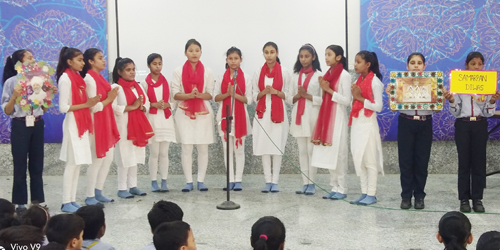 Samarpan Diwas and Mother's Day
Sant Nirankari Mission commemorates May 13 as a "Samarpan Diwas" (Day of Surrender to Almighty's Will) to remember the life of Baba Hardev Singh Ji, who merged into Almighty Nirankar (God Almighty) on this day in 2016.
To mark the day, several events were organised in Sant Nirankari public school.
Students also participated in the congregation by singing an 'Avtar Vani Shabad'. During the end of the congregation a documentary on the exemplary inspirational life of Baba Hardev Singh Ji was shown to everyone
In continuation the students of Sant Nirankari public school, Malviya Nagar celebrated mother's day filled with activities and fun as it is a special day, for all children and mothers as well , it celebrates the bond of love and affection that is everlasting.
Students presented dance to honor and appreciate all mothers. The venue was aptly decorated in keeping with the theme. Students also presented a song.
Students were engaged in activities like making mother's day cards, gifts etc.
All performances exalted the mother as God, teacher, friend, philosopher and guide and emphasised the truth that a mother's love for her child is like nothing else in the world. The outcome of their efforts was marvelous. Each card was special and different in its own way.