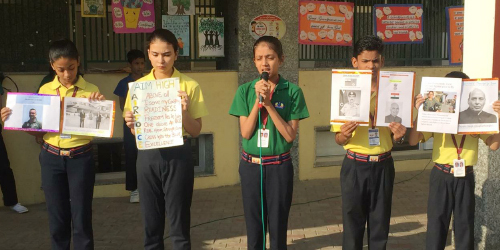 Indian Air force Day
Teemed with gratitude for the Air Force personnel and The Air Force being the most important defender of any nation 'Air Force Day' was commemorated in SNPS (Malviya Nagar),with great zeal and fervour by both junior and senior wings on 9th October.
Mrs. Saroj Sakhuja gave valuable information to the students about the history of Indian Air Force and some heroic facts. The show indeed boosted the young students to choose the Air Force as a career.
Students made and presented posters and Banners on Indian Air Force. Efforts of the students were appreciated by all.