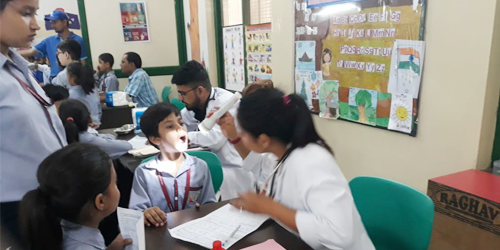 Health Checkup Camp – 2019
The School organized a medical health checkup camp for all the students of classes PS to VIII on 5 August 2019 in the school premises.
A team of 8 doctors and 10 volunteers from S.N.C.F conducted the camp which included general physical examination, Blood pressure checkup, height, weight measurement, Dental checkup, Eye checkup etc. Necessary medical advice and precautionary measures were given to the students.